Virginia Harrison
CERAMIC & GLASS SCULPTOR
UPCOMING SHOW:
Thursday, June 21st, 2018, 5-8 pm
MA Doran Gallery, 3509 S. Peoria Ave, #180, Tulsa 74105
ARTIST STATEMENT
I've worked in both clay and glass mediums since 1980. My clay pieces have always been hand built, low fire ceramic pieces with under-glazes, and lusters. Throughout the years, my sculpture subjects embodied my love of nature, birds and aquatic themes, including underwater subjects and boats representing transportation, transition, and transformation. Overall, my work is recognized for its painterly detailed under-glaze applications.

Most recently, my new subjects in clay involve creating multiple pieces that are displayed together to tell a story. In my famous artist series, for instance, each small, detailed artist is surrounded by his or her easel, furniture, and miniature copies of their famous paintings, and/or sculptures. They tell a story about the artist in the details of their pieces. In my pet series, popular dog and cat breeds are positioned on furniture and accessorized with pillows, frisbees, bones and/or packaged gifts.

I am not only having a lot of fun creating these new pieces, but feel my abilities increasing as an artist. Creating recognizeable figures is challenging and I learn so much more about each subject I create. The pieces are both realistic representations of the artists and their works, while still being whimsical and fun.
| | |
| --- | --- |
| -Virginia Harrison | |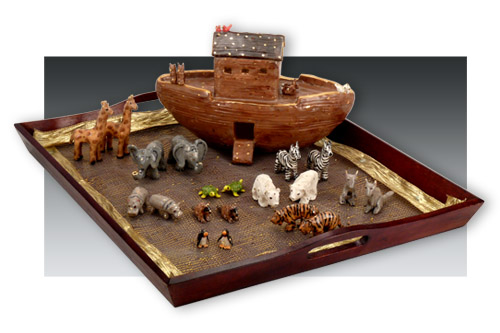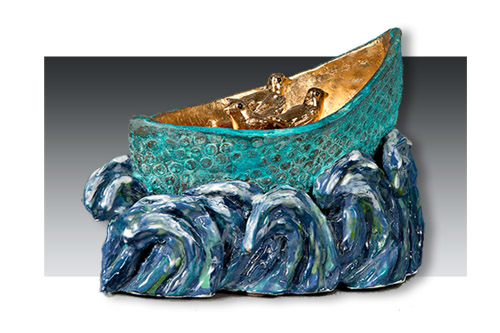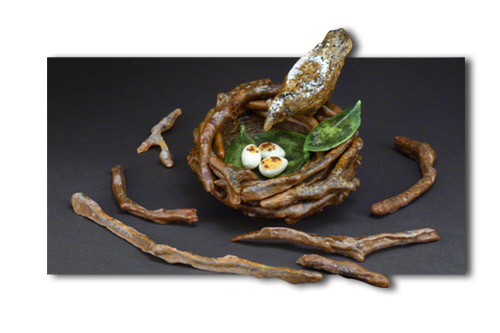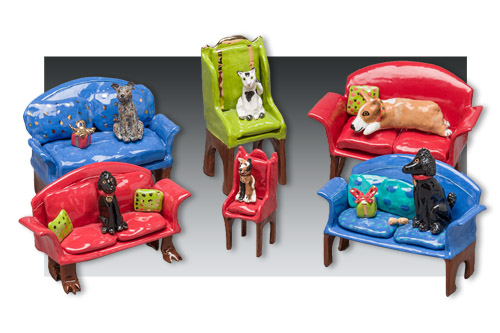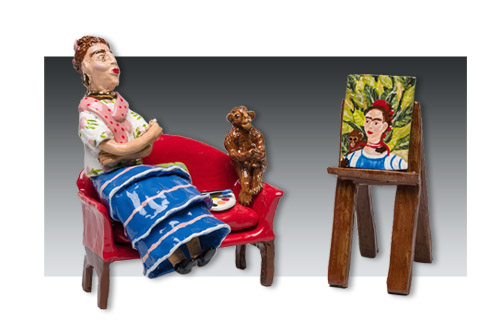 CERAMIC & GLASS ARTS GALLERIES
| | | | |
| --- | --- | --- | --- |
| FAMOUS ARTISTS GALLERY | CERAMICS ANIMALS GALLERY | GLASS BIRDS GALLERY | THEME OF THE SEA |